There's something nostalgically American about the quarantine we're living in.
In a lot of ways it reminds us of the way that we collectively pulled up our bootstraps to minimize our consumption, and maximize our self-sufficiency, to fight the good fight during World War I ("Small things count," starts a recent New York Times article on the subject). The call sounded again during World War II (see "Pretty Girls In Becoming Shorts" gardening patriotically in 1943 Life Magazine). In fact, the viral veterans dancing while social distancing was just the reminder we needed about America's "greatest generation" that we can all aspire to emulate.
Some of us don't know where our next checks or toilet paper are coming from, which has brought a bit of attention to our normal consumption habits. (See "Toilet Paper Panic" for a chuckle at the nature of humans.) So in that spirit, and in the Spring season that's upon us, I thought we could take a look at ways in which our discarded groceries can work for us. A Corona Victory Garden for the savvy suburbanite.
It looked like a stunt, but so many people [during WWII] took the movement to heart that, at one point, it's estimated that home, school and community gardeners produced close to 40 percent of the country's fresh vegetables, from about 20 million gardens. As the war ended, and lawns took over American backyards, those earnest posters of cheery home gardeners and fierce-looking vegetables became a relic of wartime scarcity — until a few weeks ago. –New York Times, March 25, 2020

Posted by the Casper Star Tribune
The nature of seeds is to grow.
There is no magical distinction between the beans in the bulk bins at the store and the beans in the seed packs. So here are some ideas for putting your groceries to use:
  Celery: Remove roughly two inches from the base of the bunch and place in a shallow bowl with water. Replace with fresh water every couple of days until a new root system emerges, then transplant into the ground.
  Spices can be grown at home! Dill seed, mustard seed, caraway, cumin–as long as they are the whole seed (not crushed or ground)–will grow wonderfully. If the spices are too old, they won't grow. One way to test this is to sprinkled them into a bowl of water: the floaters are no longer good, but the sinkers are! Plant those.
  Pretty much every tuber will grow in your garden. Horseradish, Jerusalem artichoke, ginger, turmeric, potato, yam. That old shriveled one that's been sitting around for a while? It's perfect for planting! (For ginger: soak the root in warm water overnight, plant it sideways in a container, cover with soil and place in a sunny spot. It will take several months to harvest. For potato: cut into two inch pieces, allow to dry for a couple of days on the countertop, plant in early spring and harvest in early/mid summer. That easy!)
  Green onion: That leftover white part (with a small amount of pale green) can grow, baby, grow. Place it in water on a sunny windowsill and use the green portions as they grow, or transplant into a pot with soil for more extended use.
  Garlic: Each head of garlic has ten or more individual cloves, each of which can be planted to grow a whole new head of garlic. Garlic is usually planted outdoors (pointed side up, 4-6 inches apart) in the late fall when temps are going down, so remember that when deciding when to plant it.
  Peppers are one of the easiest things to grow. Save the seeds from your next bell or hot pepper, and plant them directly into the soil. Just water regularly and give them sun!
  Lettuce, Bok Choy and cabbage are relatively easy to grow from scraps. Instead of throwing out those leftover leaves, simply place them in a bowl with just a bit of water in the bottom. Keep the bowl somewhere that gets good sunlight and mist the leaves with water a couple of times each week. After 3 or 4 days, you will notice roots beginning to appear along with new leaves. When this happens you can transplant your lettuce or cabbage in soil.
  Most legumes, pulses (think lentils, peas) and grains (especially quinoa and amaranth) will grow wonderfully. Take a few from the bag and plant them! Quinoa and amaranth do well sprinkled over soil or lightly covered with soil and watered.
  Anything labeled "heirloom" will work (tomatoes, peppers, melons, squash) for the home gardener.
  Cilantro can grow! Just put a stem in water in your window sill. When roots grow, transplant to soil.

Mary plants her victory garden, with her garden assistant Millie.
Not all grocery store produce is created equal. Some seeds will not bear fruit, but many will. A few things to note:
  "Sprouted" things generally will not grow (because the sprouting process starts the growth process but then cuts it off before it actually sprouts).
  Roasted or pasteurized things will not grow (because they are already dead).
  Any crushed/ground seeds will not grow.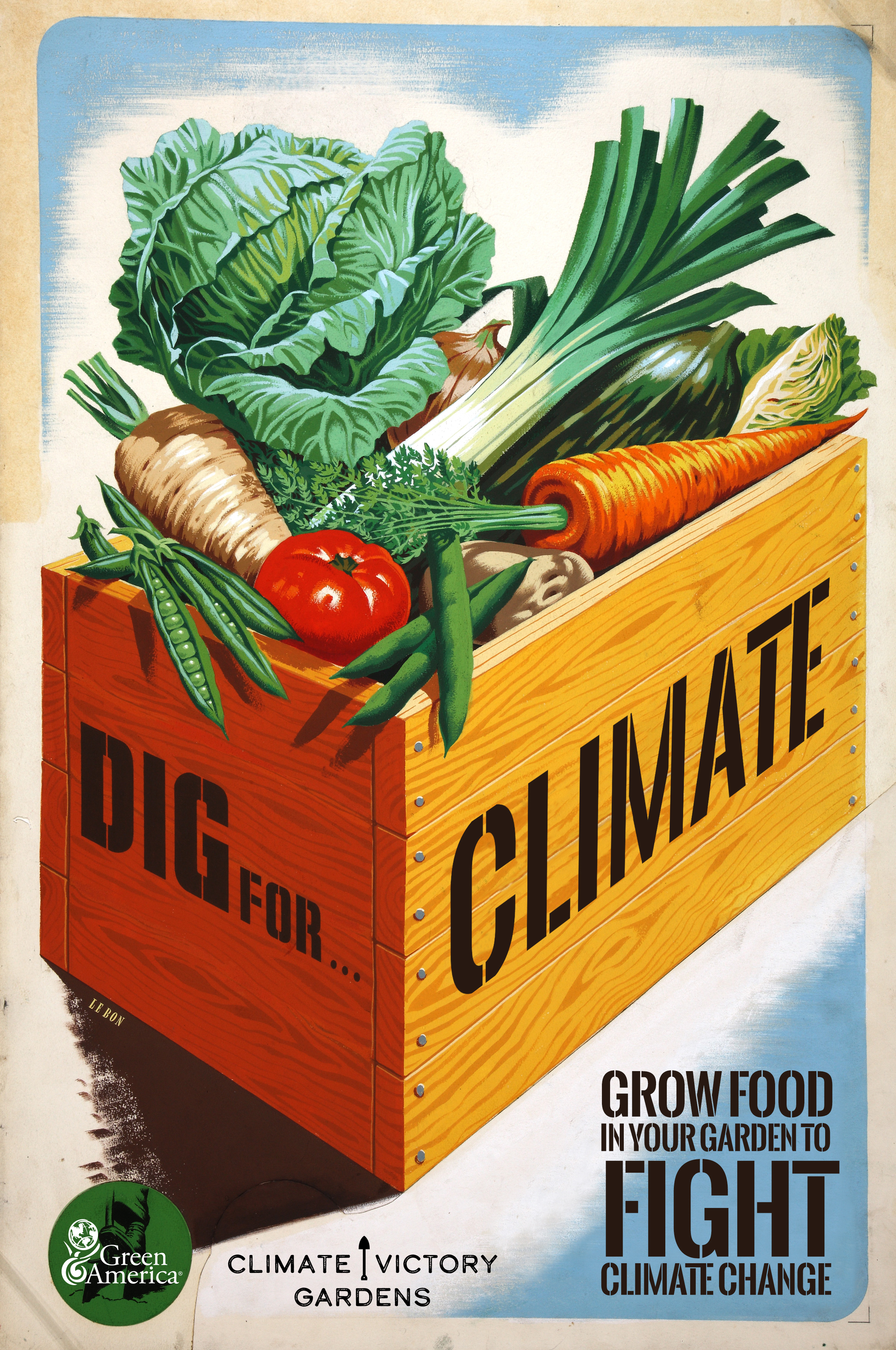 This is just a quick and dirty list that could keep you busy for a while! We're working with lots of seeds at the home garden too. What do you have growing?